Yin Yoga Workshop Power of Yin – Ground Reaction Force on July 11
" Yin Yoga is not about making the body more flexible. It is about creating a "wide-open space." This can be developed in the body (to become more flexible), But it should also be a state of mind, being and held emotion. We need to look for the quality of Earth in the Body, Emotion and Mind. Yin is the power to consolidate and store energy. When we are able to do it, the mind naturally becomes quiet and still. Then Meditation requires no effort."

Yin is a word with such depth and vastness in its meaning. If we want to truly understand Yin Yoga, we must first understand the word "YIN". The Chinese say that Yin is EARTH and Yang is HEAVEN, but what does this mean? They are symbols for us to contemplate.
Earth is vast and wide open and when we stand in one place and look beyond, it is not possible for us to know where earth ends. This wide open space is the quality of Earth. Earth holds everything, all life, living and non living. Insects, animals, birds, plants, Humans, as well as mountains, rivers, seas and oceans are all supported by the Earth. Without Earth, there is NO support for any life to exist.
Heaven is the provider of life. It is what gives life. Heaven is the source of life because it is the source of water. It is also the source of light and heat from the Sun. Light, heat and water are the foundation of all life.
With out these three in combination, no life can be sustained.
Yin Yoga is not about making the body more flexible. It is about creating a "wide-open space." This can be developed in the body (to become more flexible), But it should also be a state of mind, being and held emotion. We need to look for the quality of Earth in the Body, Emotion and Mind. Yin is the power to consolidate and store energy. When we are able to do it, the mind naturally becomes quiet and still. Then Meditation requires no effort.
When we take a pose in Yin Yoga, it is about maintaining evenness in the asana. Evenness in the stretch, the breath and in the mind. We focus more on exhale to create more space in both the body and the breath. In return, we can delve deeper within and also take in a deeper breath. Exhaling is also a training of letting go in the mind. Therefore, in breathing the exhale is considered to be Yin and the inhale Yang.
Yin asana is not about being soft. Softness is just one quality of Yin. Yin also means firm, stable and dense. Anything that becomes more solid is due to a Yin quality. Although many people explain Yin as feminine, soft, gentle, and relaxed… this is not a complete view of Yin qualities. Yin is the consolidation and storing power that grounds, holds and brings everything together to provide support. E.g. when we look at earth, it looks firm and solid. However, it can hold the seed of life and allow life to grow. This can only be done if there is softness in the earth. Otherwise, the seed will die. Grounding, holding, firmness, softness, steadiness, storing, consolidation…they are all qualities of Yin. Please do not think that "softness" means everything becomes like jelly. This is NOT the quality of EARTH.
A Yin asana needs to be firm and steady and yet also have a softness and openness. That is why, it is challenging for the body to find the right balance. In our Yin teaching, we maintain THREE PRINCIPLES: Grounding, Holding & Relaxation.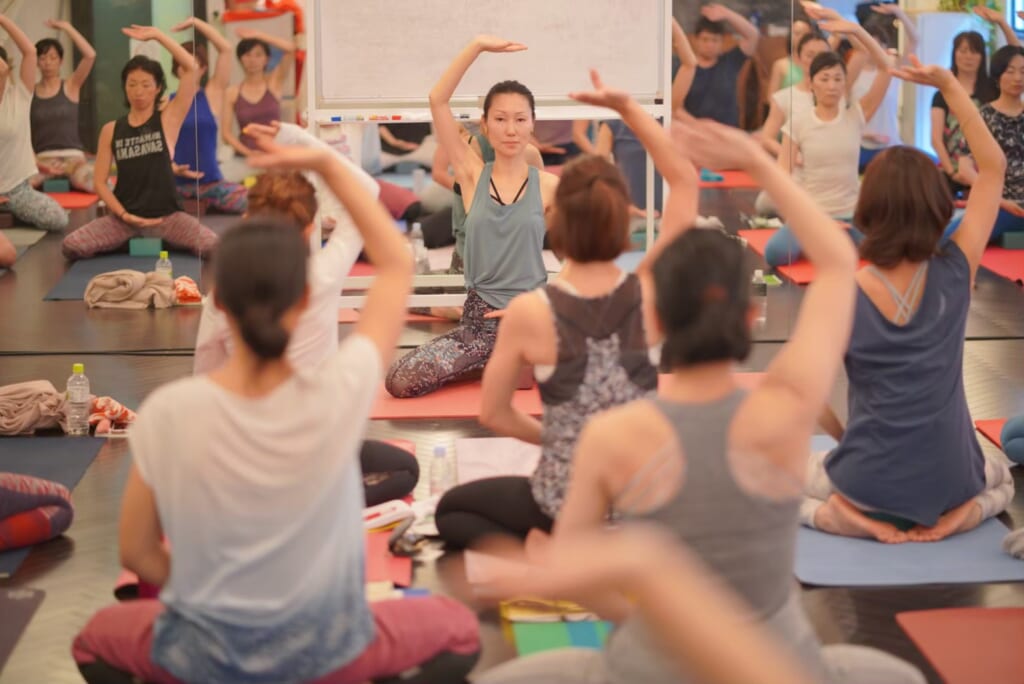 " You can unleash the full potential of the soles of your feet so they function better than any shoes, without needing a pair of great Nike Airs. "
At Yin Yoga Japan, we examine ancient Taoist philosophies and movements, as well as the latest fascial research and offer a form of "Improved" Yin Yoga.

Yin Yoga is generally associated with the idea of "holding a long pose in a relaxed and quiet manner."
Is this "Yin" in its true nature if we closely follow the ancient teachings of Taiji?

Fascial research has shown that simply holding a pose does not have a great effect on the body.
What is the correct way to stretch in accordance with ancient Taoist teachings and the latest western scientific research? And what is the correct way of holding a pose in Yin Yoga?
In this class, we will learn how to use the body in a Yin manner which is not simply "holding a pose quietly,"  following ancient Taiji teachings based on the theory of Yin & Yang.

We will begin from the soles of the feet. It all starts here.
Nowadays, high-tech shoes are being developed for athletes to maximize their potential in competition and to compete for that 0.1 seconds or that extra 1mm.

According to Taoist practice, with the proper training, you can unleash the full potential of the soles of your feet so they function better than any shoes, without needing a pair of great Nike Airs.
Our soles of our feet can be said to be one of the most enfeebled body parts of modern humans.
Starting from here, we will offer a fundamental practice that connects to the whole body.
Yin Yoga Teacher: Sachiko Cantik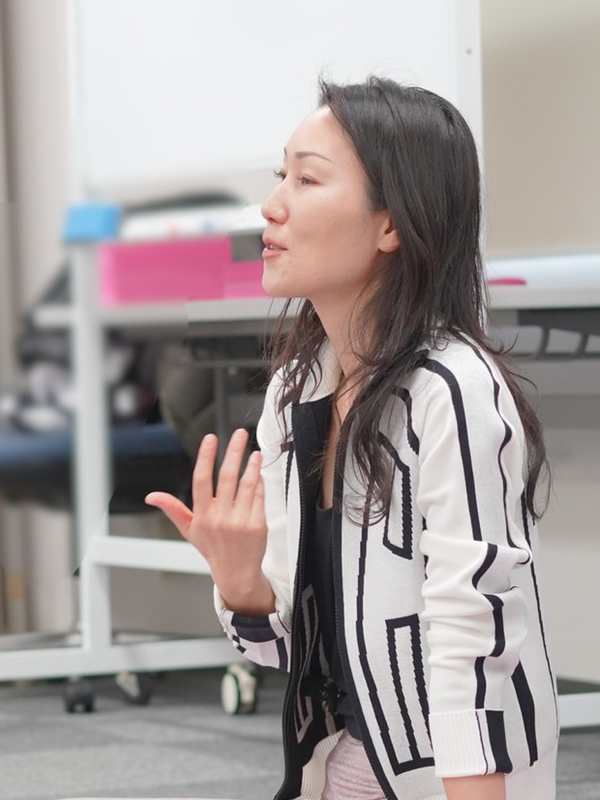 Over the last 15years, I have learned Balinese massage and studied aromatherapy, macrobiotic nutrition, Chinese medicine and yoga..I had my own practice in Japan as a therapist and supported women in search for a new lifestyle based on women's health and beauty – all rooted in ancient wisdom.
And I ran a vegetarian cafe and yoga studio called "The Yoga Place" in Bangkok, Thailand, where I was a chef and the main yoga teacher. Since before that, I have traveled to Thailand, Indonesia, Bhutan, Nepal, China and many other countries for Yoga Teacher Trainings, and have gained in-depth knowledge about a wide range of cultural and religious traditions across Asia.
I have found that Asian countries have great wisdom that has developed over hundreds and thousands of years.
Being Japanese, the roots of my soul are enmeshed with Asian heritage.
I am the director of Yin Yoga Japan and lead classes & workshops across Japan and some countries in Asia as a Yin Yoga teacher.
My approach and teaching style can be said to be challenging, however, it is deeply effective as I combine ancient Chinese wisdom with the latest Fascial research from Modern Sports Science. Studying and practicing Yin Yoga and Qigong helps me to deepen my understanding of Eastern traditions & cultures and provides an opportunity to study continuously and to keep sharing my knowledge with the world.
https://www.facebook.com/yinyogajapan/
https://www.instagram.com/yinyogajapan/
Interpreter: Asa Kubiak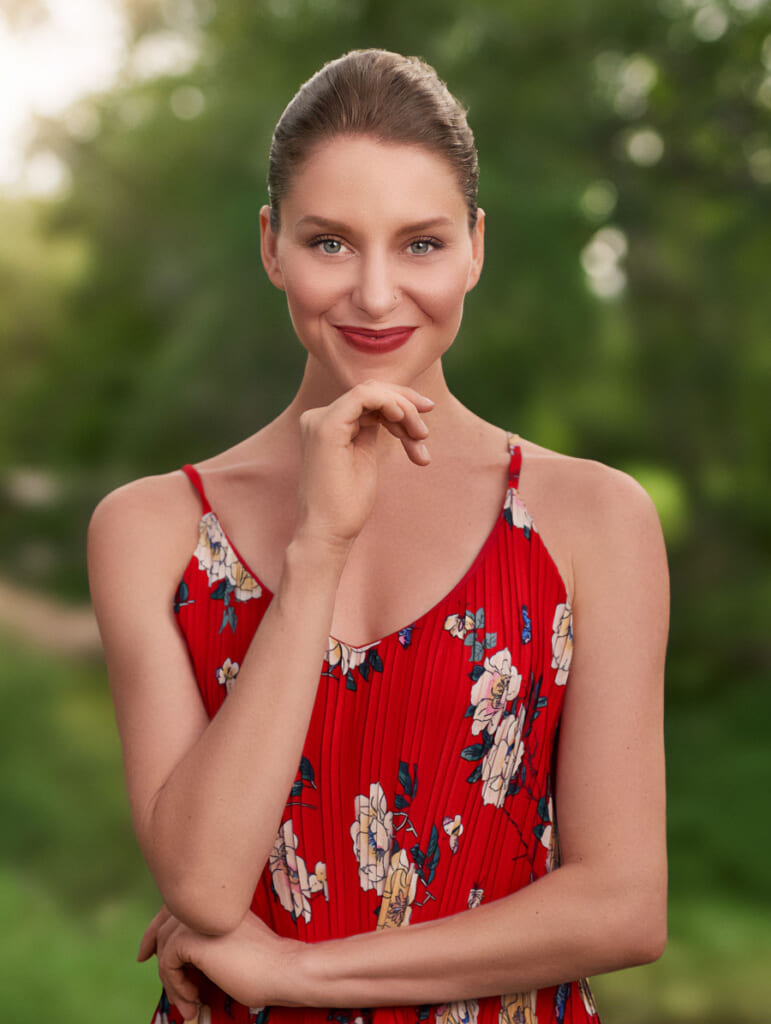 Asa is a multidisciplinary performance artist, certified yoga instructor, Reiki master and translator.
Born in the US, she moved to Japan when she was two, and spent her childhood in Kyoto with her family.
From the age of 3, she began studying ballet and training in various sports: gymnastics, swimming, rhythmic gymnastics and high diving.
When she was 16, she joined Cirque du Soleil's (CDS) General Formation.
She signed her first contract with CDS in 2002 and toured the world with two of the company's productions, "QUIDAM" & "CORTEO," until 2014.
Passionate about movement, artistic expression, and the mind/body/soul connection, she has studied various healing arts, a wide range of yogic movements, meditation techniques, Reiki and continues her explorations.
Having grown up in a foreign land in a multi-cultural family and living nomadically for most of her adult life, Asa is fascinated by cultures, people, languages and traditions. She cherishes each opportunity of being a bridge between people, cultures & people's own minds & their body.

Workshop Details
Date: 11 July 2021
Open time: 2hrs
Start time: Tokyo-20:30pm, Beijing-19:30pm, London-12:30pm, Rio de Janeiro-08:30am, Sydney-21:30pm
Instructor: Sachiko Cantik, Japan
Interpreter: Asa Kubiak, US
Language: Japanese, English
Entry fee: €60
Registration & Payment: https://yinyogajapan.square.site/product/yin-yoga-workshop-online-english-/60?cs=true&cst=custom or PayPal: yinyogajapan@gmail.com
Participation method: Zoom meeting
*We will send you the Zoom meeting address after the payment is completed.
** The recorded class video will be available for 3 days after initial streaming.
Please feel free to contact us : https://www.yinyogajapan.com/contact/